One focus of the HEiKA Day is networking.
That's why we traditionally start the event with a meet & greet at lunchtime and let it end with our summer party.
In between there are a multitude of exciting presentations (short lectures and posters) of joint research activities in HEiKA.
More information and program coming soon...
Address
Richard Willstätter Allee 2
Fasanenschlösschen (ForstBW)
76131 Karlsruhe
Germany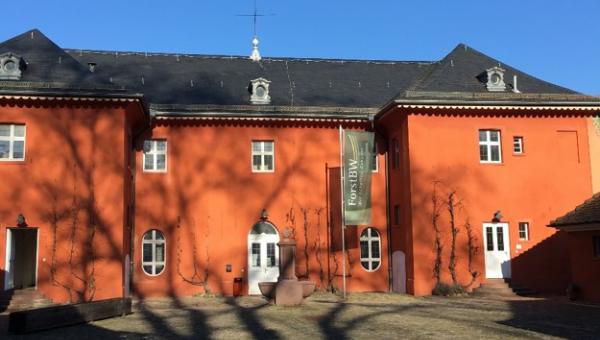 Fasanenschlösschen
The HEiKA Day will take place this year again at the Fasanenschlösschen.
With the HEiKA Day, the research bridges traditionally open up to the outside world and provide insight into their respective cooperation projects. In short presentations we will learn how the current and also completed HEiKA projects have developed. After the traditional members' meeting in the afternoon, with information on current and planned HEiKA activities, we will end the day with our summer party in the courtyard of the Fasanenschlösschen in a nice and pleasant atmosphere with snacks and drinks!
You will find more details and the program soon...