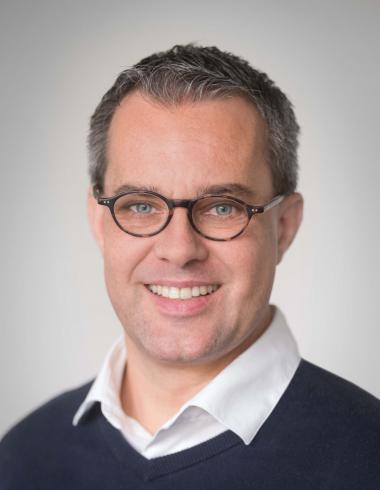 Heidelberg Institute of Global Health
Universitätsklinikum Heidelberg
Prof. Dr. Dr. Till Bärnighausen
University training and degrees
1997 MD (Dr. med.) History of Medicine, Heidelberg University, Germany
1989-1996 Medical School, Heidelberg University, Germany
Advanced academic qualifications
2019 MSc Innovation and Entrepreneurship, HEC Paris, France
2008 Doctor of Science (ScD) Population and International Health, Harvard University, USA
2006 MSc Financial Economics, SOAS, University of London, UK
2001 MSc Health Systems Management, LSHTM, University of London, UK
Postgraduate professional career
since 2016 Heidelberg University, Medical Faculty and University Hospital, Germany:
Alexander von Humboldt University Professor (W3) and Director, HIGH
since 2009 Harvard University: Fellow, Harvard Center for Population and Development Studies
2009-2016 Harvard T.H. Chang School of Public Health: assistant professor (tenure track, 2009
2012), associate professor (tenure track, 2012-2016), full professor tenure offer (2016)
since 2006 Wellcome Trust Africa Health Research Institute (AHRI), South Africa: Senior Epidemiologist (2006-2013), Senior Faculty (2013-today)
2002-2004 McKinsey & Company: Associate and Senior Associate
2002 Board certification in Family Medicine (Facharzt für Allgemeinmedizin)
5 Key publications
Geldsetzer P, et al. (2020). A stepped-wedge randomized trial and qualitative survey of HIV pre-exposure prophylaxis in the Eswatini population. Science Translational Medicine; 12(562).
Lemp J, et al. (2020). Lifetime prevalence of cervical cancer screening in 55 low- and middle-income countries. JAMA; 234(15): 1532-1542.
Chen S, et al. (2019). Causal impact of community-based screening for hypertension on blood pressure after two years: regression discontinuity analysis in a national cohort of older adults in China. BMJ; 366: I4064.
Bor J, et al. (2013). Increases in adult life expectancy in rural South Africa: valuing the scale-up of ART. Science; 339: 961-965.
Anand S & Bärnighausen T (2004). Human resources and health outcomes: cross-country econometric study. Lancet; 364: 1603-1609.