Copyright
fancycrave1 by Pixabay
KIT and UNI HD call for proposals for joint initiatives for Clusters of Excellence.
The Executive Board of the Karlsruhe Institute of Technology (KIT) and the Rectorate of University of Heidelberg (Uni HD) promote joint research networks in order to initiate and expand new collaborations in cutting-edge research between the partner universities. This call for proposals is intended to specifically initiate and promote new joint initiatives for CLUSTERS OF EXCELLENCE (EXC-I).
KIT and Heidelberg University will support these initiatives by providing (1) strategic funds for network activities (e.g. guest speakers, workshops, meetings, administrative staff) and (2) research funding for collaborative studies to establish joint preparatory work.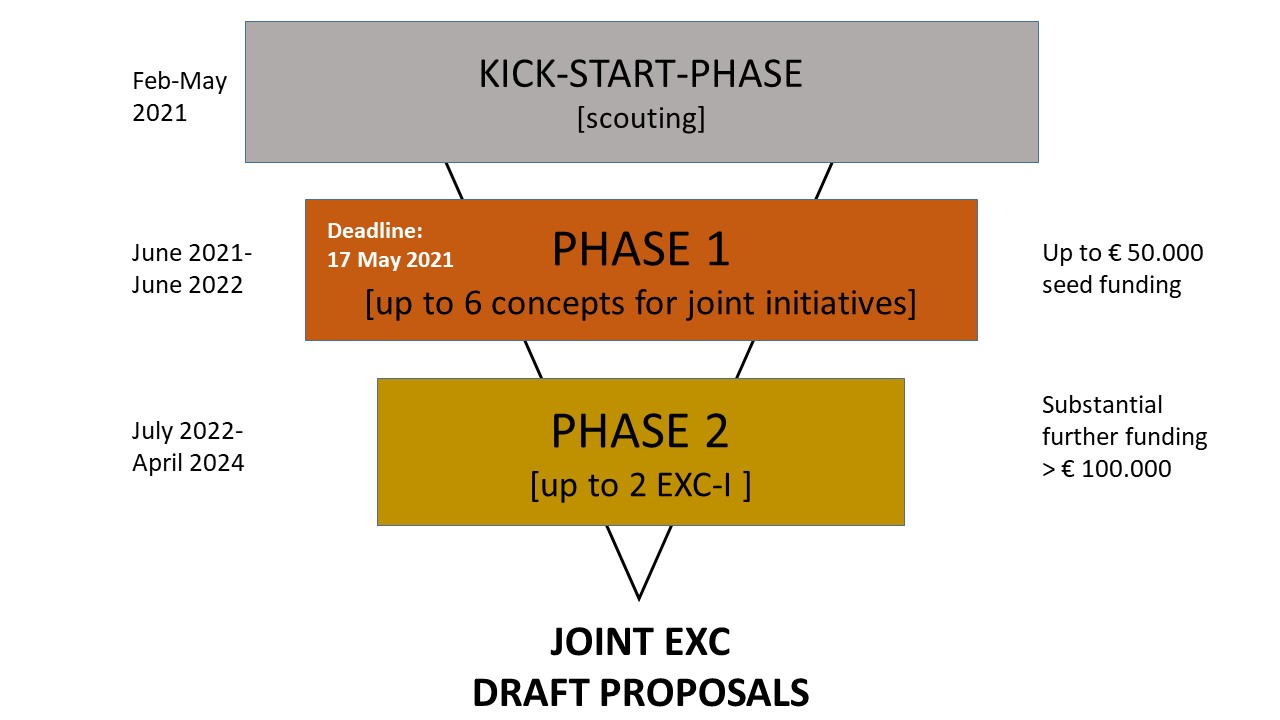 The call is closed!
Learn more about the details of the call here or via the PDF-download below.
KIT & Uni HD call for proposals: Joint EXC-Initiatives