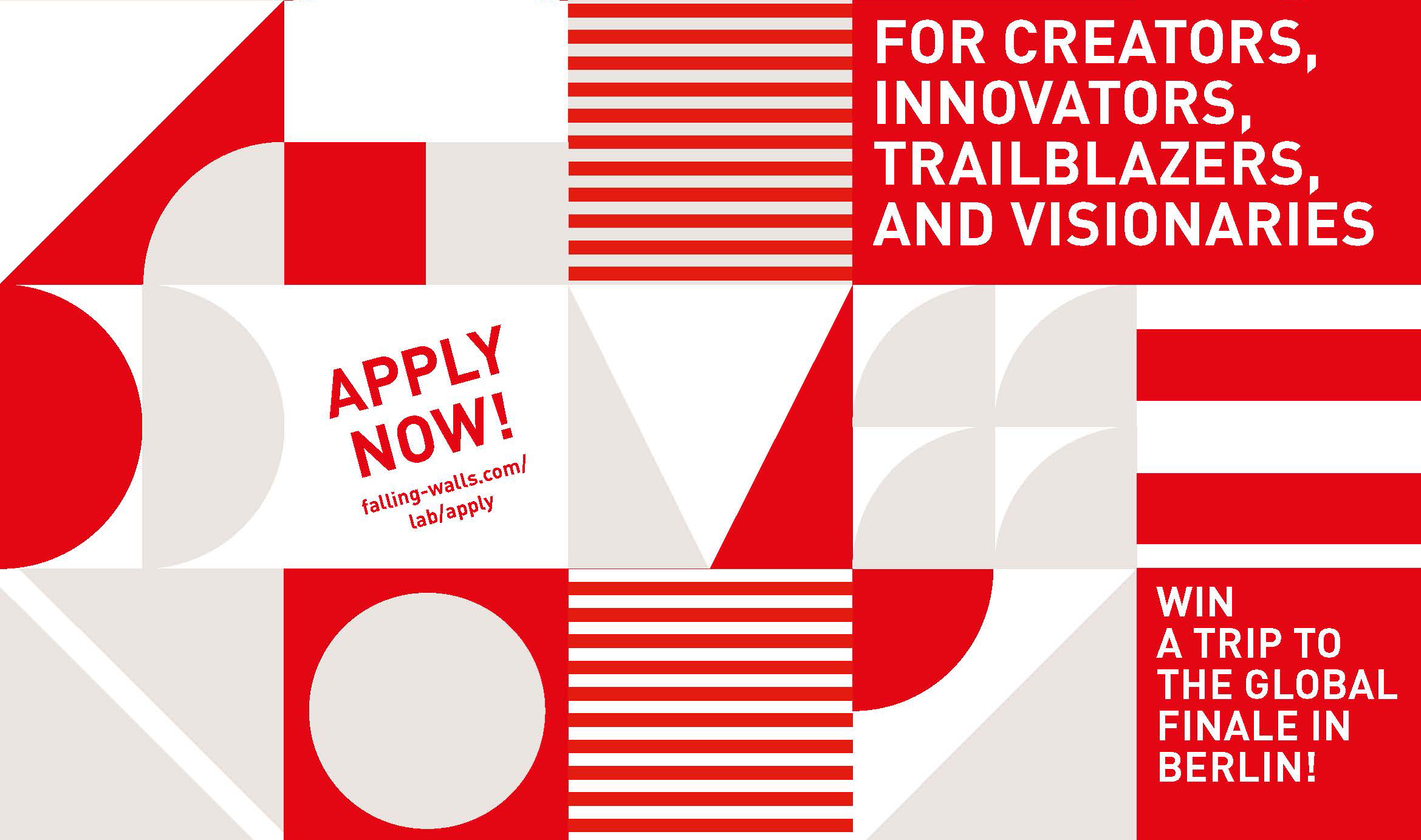 A stage, a great idea and three minutes to present it. This is the FALLING WALLS LAB HEIDELBERG.
The international forum offers emerging talents, innovators and creative minds the opportunity to present their research, ideas or business models.
In the end, a jury from science and business decides which Labster will take part in the final Falling Walls Lab in Berlin on November 8th. There the best Labsters from 100+ events from all over the world compete against each other.
At the international conference in Berlin, 100 leading global researchers will present scientific and social solutions to global challenges such as climate change, energy generation, health, security, fair and sustainable business. The goal is to tear down walls and overcome boundaries: in the mind, in thinking and in acting. The Heidelberg University, together with the Karlsruhe Institute of Technology (KIT), is organizing the Falling Walls Lab for southwestern Germany. Falling Walls Lab Heidelberg will be an online event hosted by Heidelberg University.
Venue
ONLINE EVENT (English)
TIMELINE
4.30 pm                       Intro
4.35 pm                       Welcome & Jury Introduction
5.00 pm                       Pitches (scholar presentations 1-10)            
6.00 pm                       Jury break
                                    Interview – Q & A (Naveed Syed, Falling Walls Foundation)
                                    Audience Award (Voting)
6.30 pm                       Award ceremony
                                    Audience Award
                                    Jury Award
6.45 pm                       Group picture & farewell
The Falling Walls Labs...
... connect aspiring innovators
... discover and develop talents
... support interdisciplinary dialogue
... boost international cooperation
... develop new ways of scientific communication
... build new and strong networks
Join us on Tuesday, 23 June (4.30 pm) - Registration is closed!
But you can still join - just write to us at info@heika-research.de!
FWL Heidelberg Programme Booklet